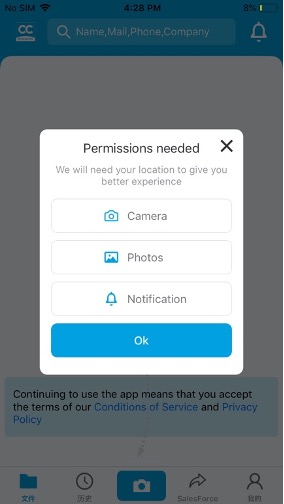 Step 1: Please follow the prompts to allow our App access to your camera and photos.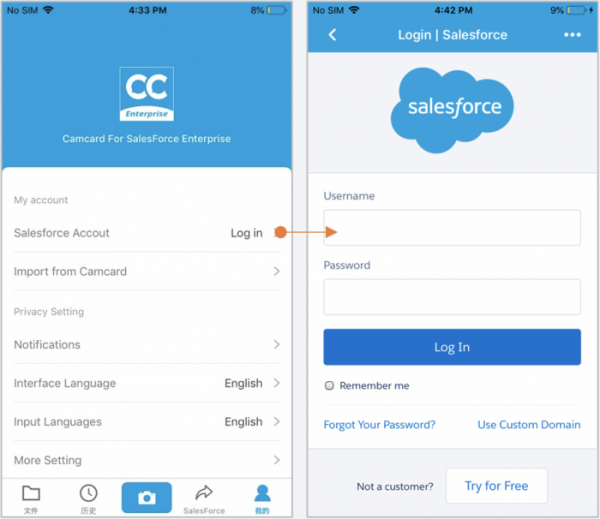 Step 2: Please log in your account and authorize to Salesforce.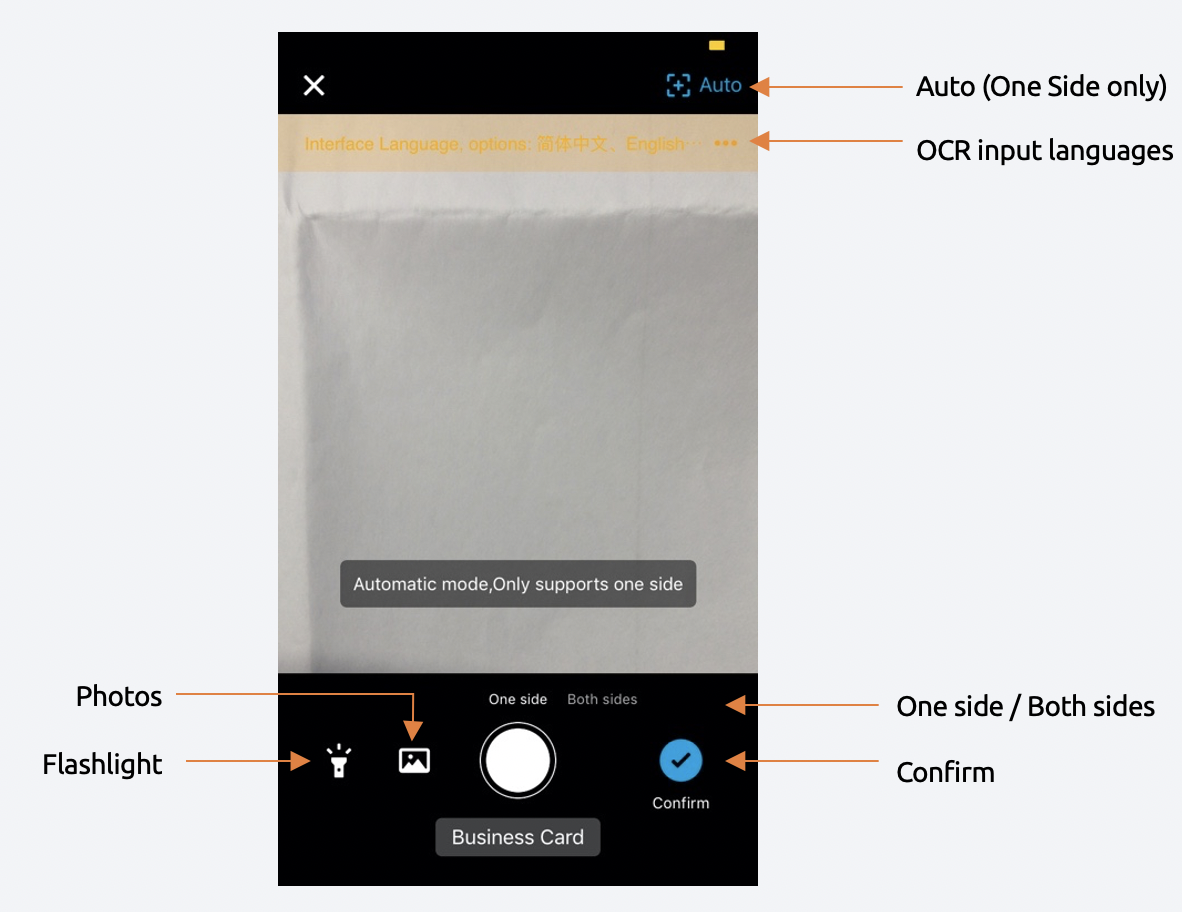 Step 3: Tap the Camera icon to start your scanning process. Meantime, you can also choose to import photos. Then click the [Confirm] button to do the next step.
*CamCard support 17 input languages. You can choose 5 at the same time ( How to set? )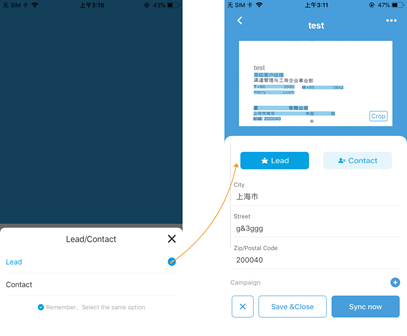 Step 4: Choose to create lead or contact, and you can switch at any time from the top of the form page.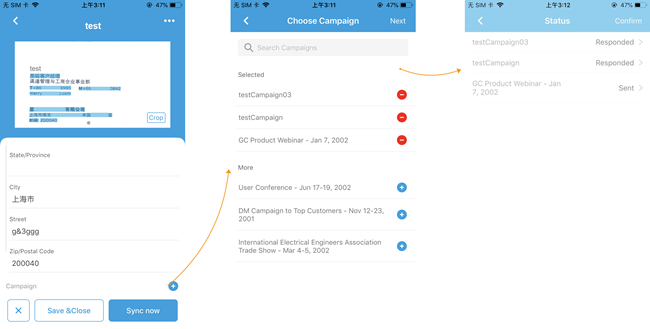 Step 5: Associate with the campaign, you can add a campaign by click [+] at the bottom of the form page, and then manage these campaigns and select the status.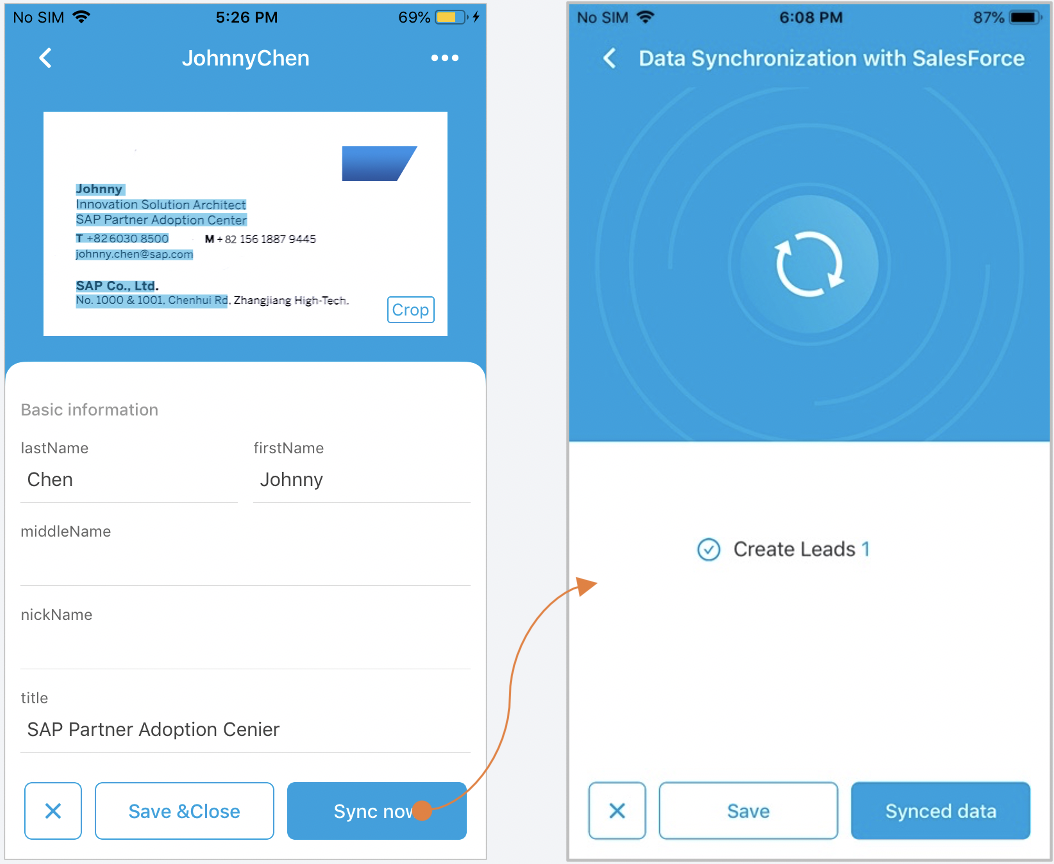 Step 6: After confirming, click [Sync Now] to synchronize all confirmed and unsynchronized data to Salesforce.
Step 7: Click [Synced Data] , You will see your synced data. Click [Save] ,You can import contacts to your mobile.